Hey guys,
Today I'm going to be sharing with you the books I read in October.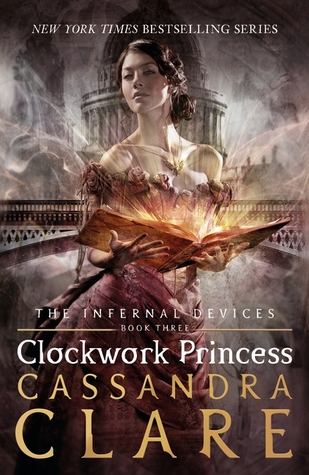 I didn't even realise that I read this in October. It feels like such a long time ago. This was the conclusion to the trilogy and I loved every second of it. I was crying through many parts especially the epilogue.
5/5
Five years ago, Fiona was just a kid. But everything changed the night the Pit Viper came to town. Sure, he rid the quiet, idyllic suburb of Hamm of its darkest problems. But Fiona witnessed something much, much worse from Hamm's adults when they drove him away.

And now, the Pit Viper is back.

Fiona's not just a kid anymore. She can handle the darkness she sees in the Pit Viper, a DJ whose wicked tattoos, quiet anger, and hypnotic music seem to speak to every teen in town…except her. She can handle watching as each of her friends seems to be overcome, nearly possessed by the music. She can even handle her unnerving suspicion that the DJ is hell-bent on revenge.

But she's not sure she can handle falling in love with him.
I read this for a blog tour and really enjoyed it. You can read my full review here.
As you all already know, I was rereading the Throne Of Glass books in anticipation of Kingdom of Ash. Well, I read Kingdom of Ash and really loved it. I didn't like how some things turned out but overall I enjoyed it. It was very long and I kind of feel like it was unnecessary for it to be as long as it was. It could have been a bit shorter with the same impact.

Two centuries after the Salem witch trials, there's still one witch left in Massachusetts. But she doesn't even know it.
Take this as a warning: if you are not able or willing to control yourself, it will not only be you who suffers the consequences, but those around you, as well.
New Oldbury, 1821
In the wake of a scandal, the Montrose family and their three daughters—Catherine, Lydia and Emeline—flee Boston for their new country home, Willow Hall.
The estate seems sleepy and idyllic. But a subtle menace creeps into the atmosphere, remnants of a dark history that call to Lydia, and to the youngest, Emeline.
All three daughters will be irrevocably changed by what follows, but none more than Lydia, who must draw on a power she never knew she possessed if she wants to protect those she loves. For Willow Hall's secrets will rise, in the end…
I read this for a blog tour too and also enjoyed it. You can read my full review here.

In the mid 90s, Elizabeth Booth is a young British college student studying Arabic at Durham University. With some travel and work already under her belt, she excels at her studies and is sent to Damascus to immerse herself in the language. Taken aback by the generosity and kindness of the people there, she easy slips into a life in the ancient city. She has friends, her studies, and even a handsome boyfriend. But things aren't always what they seem. Soon, in a world where mistrust and disloyalty are commonplace, Elizabeth finds herself navigating a web of lies, betrayals, and even murder involving MI6, deadly terrorist factions, and the shadowy Syrian secret police.
I was contacted to receive this book for review and it seemed very interesting. I will have a review up for it soon and will link it here when I do. I'm still deciding on how exactly I feel about this book.
---
I'm quite happy with the number of books I read this month. I read 7!
---
What books did you read in October? Which was your favourite?