Hey guys!
Today I'm wrapping up what I read for the Avengers readathon. This was hosted by ThePerksOfBeingNoura and ran from April 15th to May 31st. I chose Iron Man as my character prompt. This readathon overlaped with the O.W.Ls readathon so some of the books are going to be repeated. This is also a May Wrap-Up, and I read 3 books in May.
This is what I read for each prompt:
Tony's Suit- Book with red on the cover
Siege and storm by Leigh Bardugo
Read In May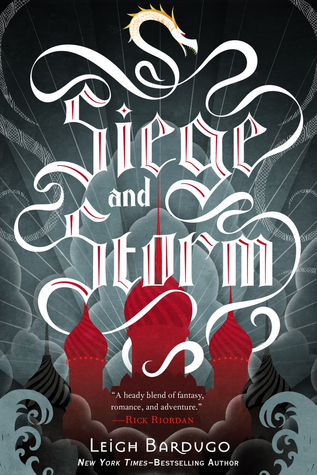 SYNOPSIS FOR SECOND BOOK IN A SERIES
Darkness never dies.
Hunted across the True Sea, haunted by the lives she took on the Fold, Alina must try to make a life with Mal in an unfamiliar land, all while keeping her identity as the Sun Summoner a secret. But she can't outrun her past or her destiny for long.
The Darkling has emerged from the Shadow Fold with a terrifying new power and a dangerous plan that will test the very boundaries of the natural world. With the help of a notorious privateer, Alina returns to the country she abandoned, determined to fight the forces gathering against Ravka. But as her power grows, Alina slips deeper into the Darkling's game of forbidden magic, and farther away from Mal. Somehow, she will have to choose between her country, her power, and the love she always thought would guide her—or risk losing everything to the oncoming storm.
I enjoyed this book. I think it was a solid 4 stars and I finally got to meet Nikolai that everyone talks about!
Stark Industries- Sci-fi book
Red Rising by Pierce Brown

Darrow is a Red, a member of the lowest caste in the color-coded society of the future. Like his fellow Reds, he works all day, believing that he and his people are making the surface of Mars livable for future generations.
Yet he spends his life willingly, knowing that his blood and sweat will one day result in a better world for his children.
But Darrow and his kind have been betrayed. Soon he discovers that humanity already reached the surface generations ago. Vast cities and sprawling parks spread across the planet. Darrow—and Reds like him—are nothing more than slaves to a decadent ruling class.
Inspired by a longing for justice, and driven by the memory of lost love, Darrow sacrifices everything to infiltrate the legendary Institute, a proving ground for the dominant Gold caste, where the next generation of humanity's overlords struggle for power. He will be forced to compete for his life and the very future of civilization against the best and most brutal of Society's ruling class. There, he will stop at nothing to bring down his enemies… even if it means he has to become one of them to do so.
I really enjoyed this and thought it was a great start to the series. I have a full review of it here.
The Famous Tony Stark- Award Winning Book
Keep Quiet By Lisa Scottoline
When Jake Buckman decides to let Ryan, his sixteen-year-old son, practise driving home along a deserted street, he has no idea of the deadly consequences.
But in the darkness of night, a runner comes from nowhere and the hit is fatal.
Now Jake and Ryan have two options: admit Ryan's responsibility…or drive home as though nothing happened. What follows is not a clear-cut hit and run, but a split-second decision by a father who will do anything to protect his son.
I've been meaning to read this forever and I enjoyed it. I guessed the 'plot twist' right at the start of the book and carried on to see if I was right,and I was.
3/5
War Machine- Books with Robots or Artificial Intelligence
Aurora Rising By Amie Kaufman and Jay Kristoff
Read in May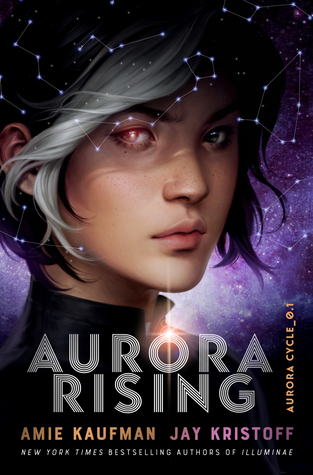 The year is 2380, and the graduating cadets of Aurora Academy are being assigned their first missions. Star pupil Tyler Jones is ready to recruit the squad of his dreams, but his own boneheaded heroism sees him stuck with the dregs nobody else in the Academy would touch…
A cocky diplomat with a black belt in sarcasm
A sociopath scientist with a fondness for shooting her bunkmates
A smart-ass techwiz with the galaxy's biggest chip on his shoulder
An alien warrior with anger management issues
A tomboy pilot who's totally not into him, in case you were wondering
And Ty's squad isn't even his biggest problem—that'd be Aurora Jie-Lin O'Malley, the girl he's just rescued from interdimensional space. Trapped in cryo-sleep for two centuries, Auri is a girl out of time and out of her depth. But she could be the catalyst that starts a war millions of years in the making, and Tyler's squad of losers, discipline-cases and misfits might just be the last hope for the entire galaxy.
They're not the heroes we deserve. They're just the ones we could find. Nobody panic.
I loved this! I have a full review here if you want to check it out!
5/5
Captain Marvel's Suit:Book with Red,Blue Or Yellow
The Muse by Jessie Burton
A picture hides a thousand words . . .
On a hot July day in 1967, Odelle Bastien climbs the stone steps of the Skelton gallery in London, knowing that her life is about to change forever. Having struggled to find her place in the city since she arrived from Trinidad five years ago, she has been offered a job as a typist under the tutelage of the glamorous and enigmatic Marjorie Quick. But though Quick takes Odelle into her confidence, and unlocks a potential she didn't know she had, she remains a mystery – no more so than when a lost masterpiece with a secret history is delivered to the gallery.
The truth about the painting lies in 1936 and a large house in rural Spain, where Olive Schloss, the daughter of a renowned art dealer, is harbouring ambitions of her own. Into this fragile paradise come artist and revolutionary Isaac Robles and his half-sister Teresa, who immediately insinuate themselves into the Schloss family, with explosive and devastating consequences
This is an historical fiction told in two time lines. It is based in 1936 and 1967 . I found the connecting of the two time lines really well done but I didn't really connect to any of the characters. I was indifferent and didn't really like the ending either.
3/5
Captain Marvel:New Release
Girls with Sharp Sticks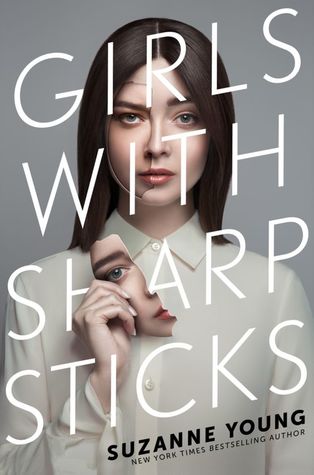 The Girls of Innovations Academy are beautiful and well-behaved—it says so on their report cards. Under the watchful gaze of their Guardians, the all-girl boarding school offers an array of studies and activities, from "Growing a Beautiful and Prosperous Garden" to "Art Appreciation" and "Interior Design." The girls learn to be the best society has to offer. Absent is the difficult math coursework, or the unnecessary sciences or current events. They are obedient young ladies, free from arrogance or defiance. Until Mena starts to realize that their carefully controlled existence may not be quite as it appears.
As Mena and her friends begin to uncover the dark secrets of what's actually happening there—and who they really are—the girls of Innovations will find out what they are truly capable of. Because some of the prettiest flowers have the sharpest thorns.
I've talked about this in my O.W.Ls wrap-up as well as my review which you can find my review here.
4/5
Bruce and Hulk: Book with 2 or more points of view
Your Deepest Fear by David Jackson 
Read in May
A dark, shocking and relentlessly gripping thriller that will keep you up all night, until the final page has been turned.
'Sara! Remember! Victoria and Albert. All I can say. They're here. They're-'
These are the last words Sara Prior will ever hear from her husband.
As DS Nathan Cody struggles to make sense of the enigmatic message and solve the brutal murder, it soon becomes clear that Sara is no ordinary bereaved wife. Taking the investigation into her own hands, Sara is drawn into a world of violence that will lead her in a direction she would never have suspected.
For Cody, meanwhile, things are about to get personal in the darkest and most twisted ways imaginable . . .
I really liked this book but it was very dark. You can read my full review here.
4/5
I did do 7 prompts like I wanted to do but I didn't do one of Iron Man's prompt which was Mental Health, which I really wanted to do. I'm disappointed because it was also Mental Health Awareness week in May.Exams got in the way unfortunately.I've also decided that I'm not doing a TBR this month as I find myself just wanting to pick up books when I feel like it and I always feel pressured to read the books I picked out.
---
What books did you read for the Avengers Readathon?If you didn't participate,what books did you read in May?
---
Graphic used and edited from free background photos from pngtree.com