Hey guys!
I know it's a bit late for most anticipated releases but here I am doing it anyway. I did the exact same thing last month. I need to get better at this.
The Fever King by Victoria Lee
Release Date:1st March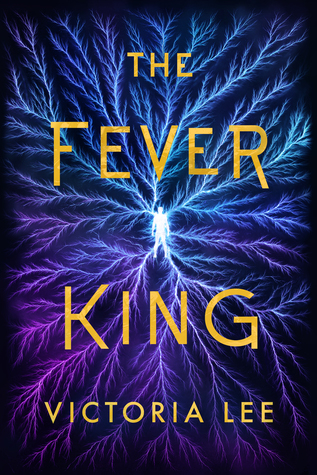 In the former United States, sixteen-year-old Noam Álvaro wakes up in a hospital bed, the sole survivor of the viral magic that killed his family and made him a technopath. His ability to control technology attracts the attention of the minister of defense and thrusts him into the magical elite of the nation of Carolinia.
The son of undocumented immigrants, Noam has spent his life fighting for the rights of refugees fleeing magical outbreaks—refugees Carolinia routinely deports with vicious efficiency. Sensing a way to make change, Noam accepts the minister's offer to teach him the science behind his magic, secretly planning to use it against the government. But then he meets the minister's son—cruel, dangerous, and achingly beautiful—and the way forward becomes less clear.
Caught between his purpose and his heart, Noam must decide who he can trust and how far he's willing to go in pursuit of the greater good.
I'm part of the blog tour for this book and I'm really excited to get to it!
Bloodleaf by Crystal Smith
Release Date:12th March

Princess Aurelia is a prisoner to her crown and the heir that nobody wants. Surrounded by spirits and banned from using her blood-magic, Aurelia flees her country after a devastating assassination attempt. To escape her fate, Aurelia disguises herself as a commoner in a new land and discovers a happiness her crown has never allowed. As she forges new bonds and perfects her magic, she begins to fall for a man who is forbidden to rule beside her. But the ghosts that haunt Aurelia refuse to abandon her, and she finds herself succumbing to their call as they expose a nefarious plot that only she can defeat. Will she be forced to choose between the weight of the crown and the freedom of her new life?
Look at that beautiful cover! I'm very excited to read this. A forbidden love story,disguises? This is something I'll definitely be interested in
Girls with sharp sticks by Suzanne Young
Release Date:19th March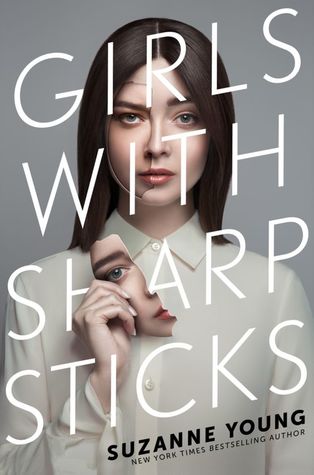 The Girls of Innovations Academy are beautiful and well-behaved—it says so on their report cards. Under the watchful gaze of their Guardians, the all-girl boarding school offers an array of studies and activities, from "Growing a Beautiful and Prosperous Garden" to "Art Appreciation" and "Interior Design." The girls learn to be the best society has to offer. Absent is the difficult math coursework, or the unnecessary sciences or current events. They are obedient young ladies, free from arrogance or defiance. Until Mena starts to realize that their carefully controlled existence may not be quite as it appears.
As Mena and her friends begin to uncover the dark secrets of what's actually happening there—and who they really are—the girls of Innovations will find out what they are truly capable of. Because some of the prettiest flowers have the sharpest thorns.
I absolutely love boarding school settings. Especially when there's secrets involved. I don't read many books like this and I should.
Sherwood by Meagen Spooner
Robin of Locksley is dead.
Maid Marian doesn't know how she'll go on, but the people of Locksley town, persecuted by the Sheriff of Nottingham, need a protector. And the dreadful Guy of Gisborne, the Sheriff's right hand, wishes to step into Robin's shoes as Lord of Locksley andMarian's fiancé.
Who is there to stop them?
Marian never meant to tread in Robin's footsteps—never intended to stand as a beacon of hope to those awaiting his triumphant return. But with a sweep of his green cloak and the flash of her sword, Marian makes the choice to become her own hero: Robin Hood.
Gender-bent Robin Hood? Count me in!
---
Which is your most anticipated release of March?
---
Graphic used and edited from free background photos from pngtree.com