Hey guys!
Today I'm going to be sharing my most anticipated releases of this month. I know this is late but better late than never!
I'm going to be going in the order they're released.
On the Come Up by Angie Thomas
Release Date:5th February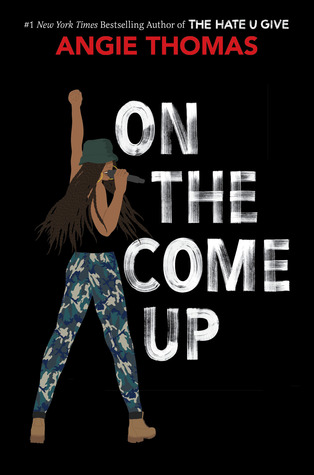 Sixteen-year-old Bri wants to be one of the greatest rappers of all time. Or at least make it out of her neighborhood one day. As the daughter of an underground rap legend who died before he hit big, Bri's got big shoes to fill. But now that her mom has unexpectedly lost her job, food banks and shutoff notices are as much a part of Bri's life as beats and rhymes. With bills piling up and homelessness staring her family down, Bri no longer just wants to make it—she has to make it.
On the Come Up is Angie Thomas's homage to hip-hop, the art that sparked her passion for storytelling and continues to inspire her to this day. It is the story of fighting for your dreams, even as the odds are stacked against you; of the struggle to become who you are and not who everyone expects you to be; and of the desperate realities of poor and working-class black families.
I'm really excited to read this as I loved The Hate U Give!
Courting Darkness byRobin LaFevers
Release Date:5th February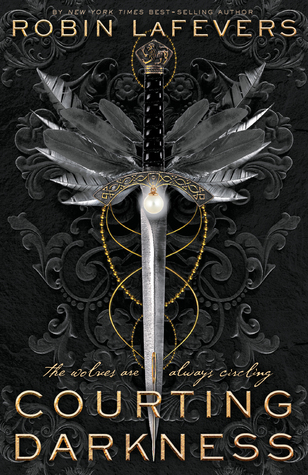 Death wasn't the end, it was only the beginning…
Sybella has always been the darkest of Death's daughters, trained at the convent of Saint Mortain to serve as his justice. But she has a new mission now. In a desperate bid to keep her two youngest sisters safe from the family that nearly destroyed them all, she agrees to accompany the duchess to France, where they quickly find themselves surrounded by enemies. Their one ray of hope is Sybella's fellow novitiates, disguised and hidden deep in the French court years ago by the convent—provided Sybella can find them.
Genevieve has been undercover for so many years, she struggles to remember who she is or what she's supposed to be fighting for. Her only solace is a hidden prisoner who appears all but forgotten by his guards. When tragedy strikes, she has no choice but to take matters into her own hands—even if it means ignoring the long awaited orders from the convent.
As Sybella and Gen's paths draw ever closer, the fate of everything they hold sacred rests on a knife's edge. Will they find each other in time, or will their worlds collide, destroying everything they care about?
I absolutely loved the His Fair Assassins trilogy and desperately wanted another book to be set in the same world.I'm so excited for this book.
Enchantée by Gita Trelease
Paris in 1789 is a labyrinth of twisted streets, filled with beggars, thieves, revolutionaries—and magicians…
When smallpox kills her parents, Camille Durbonne must find a way to provide for her frail, naive sister while managing her volatile brother. Relying on petty magic—la magie ordinaire—Camille painstakingly transforms scraps of metal into money to buy the food and medicine they need. But when the coins won't hold their shape and her brother disappears with the family's savings, Camille must pursue a richer, more dangerous mark: the glittering court of Louis XVI and Marie Antoinette.With dark magic forbidden by her mother, Camille transforms herself into the 'Baroness de la Fontaine' and is swept up into life at the Palace of Versailles, where aristocrats both fear and hunger for la magie. There, she gambles at cards, desperate to have enough to keep herself and her sister safe. Yet the longer she stays at court, the more difficult it becomes to reconcile her resentment of the nobles with the enchantments of Versailles. And when she returns to Paris, Camille meets a handsome young balloonist—who dares her to hope that love and liberty may both be possible.
But la magie has its costs. And when Camille loses control of her secrets, the game she's playing turns deadly. Then revolution erupts, and she must choose—love or loyalty, democracy or aristocracy, freedom or magic—before Paris burns…
This books sounds really interesting and I'm excited to read it.
Four Dead Queens by Astrid Scholte
Release Date:26th February
A divided nation. Four Queens. A ruthless pickpocket. A noble messenger. And the murders that unite them.
​
Get in quick, get out quicker.These are the words Keralie Corrington lives by as the preeminent dipper in the Concord, the central area uniting the four quadrants of Quadara. She steals under the guidance of her mentor Mackiel, who runs a black market selling their bounty to buyers desperate for what they can't get in their own quarter. For in the nation of Quadara, each quarter is strictly divided from the other. Four queens rule together, one from each region:
Toria: the intellectual quarter that values education and ambition
Ludia: the pleasure quarter that values celebration, passion, and entertainment
Archia: the agricultural quarter that values simplicity and nature
Eonia: the futurist quarter that values technology, stoicism and harmonious community
When Keralie intercepts a comm disk coming from the House of Concord, what seems like a standard job goes horribly wrong. Upon watching the comm disks, Keralie sees all four queens murdered in four brutal ways. Hoping that discovering the intended recipient will reveal the culprit – information that is bound to be valuable bartering material with the palace – Keralie teams up with Varin Bollt, the Eonist messenger she stole from, to complete Varin's original job and see where it takes them.
Dead Queens!Count me in.
The Priory of the Orange Tree bySamantha Shannon 
Release Date:26th February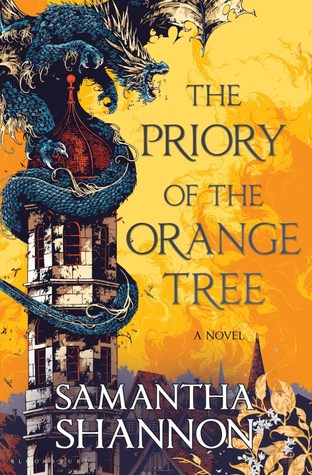 A world divided.
A queendom without an heir.
An ancient enemy awakens.The House of Berethnet has ruled Inys for a thousand years. Still unwed, Queen Sabran the Ninth must conceive a daughter to protect her realm from destruction—but assassins are getting closer to her door.
Ead Duryan is an outsider at court. Though she has risen to the position of lady-in-waiting, she is loyal to a hidden society of mages. Ead keeps a watchful eye on Sabran, secretly protecting her with forbidden magic.
Across the dark sea, Tané has trained all her life to be a dragonrider, but is forced to make a choice that could see her life unravel.
Meanwhile, the divided East and West refuse to parley, and forces of chaos are rising from their sleep.
I've been wanting to read this ever since it was announced. I really enjoyed all the books of The Bone Season series and can't wait to see what this has in store for me. Dragons!
---
What are your most anticipated books of February 2019?
---