Hey guys!
It's Thurday so I have another Down the TBR hole post.
Down The TBR Hole is a weekly meme that revolves around cleansing your TBR of all those books you're never going to read and sort through it all to know what's actually on there. It was created by Lost in A Story.
Most of you probably know this feeling, your Goodreads TBR pile keeps growing and growing and it seems like there is no light at the end of the tunnel. You keep adding, but you add more than you actually read. And then when you're scrolling through your list, you realize that you have no idea what half the books are about and why you added them. Well that's going to change!
It works like this:
Go to your goodreads to-read shelf.Order on ascending date added.Take the first 5 (or 10 if you're feeling adventurous) books. Of course if you do this weekly, you start where you left off the last time.Read the synopses of the booksDecide: keep it or should it go?
From last week I have 144 books on my TBR and is slowly but surely decreasing. You can check out last weeks post here.
Zeroes by Scott Westerfeld,Margo Lenagon and Deborah Biancotti
Don't call them heroes.
But these six Californian teens have powers that set them apart. They can do stuff ordinary people can't.
Take Ethan, a.k.a. Scam. He's got a voice inside him that'll say whatever you want to hear, whether it's true or not. Which is handy, except when it isn't—like when the voice starts gabbing in the middle of a bank robbery. The only people who can help are the other Zeroes, who aren't exactly best friends these days.
Enter Nate, a.k.a. Bellwether, the group's "glorious leader." After Scam's SOS, he pulls the scattered Zeroes back together. But when the rescue blows up in their faces, the Zeroes find themselves propelled into whirlwind encounters with ever more dangerous criminals. And at the heart of the chaos they find Kelsie, who can take a crowd in the palm of her hand and tame it or let it loose as she pleases.
Filled with high-stakes action and drama, Zeroes unites three powerhouse authors for the opening installment of a thrilling new series.
This doesn't appeal to me anymore so this is going.
To All of the Boys I've Loved Before by Jenny Han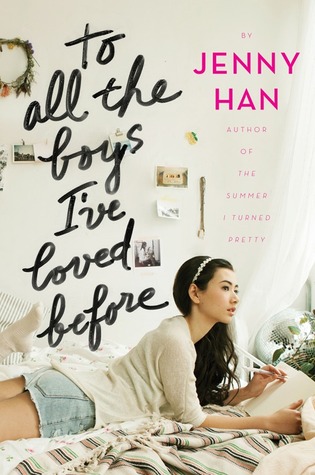 To All the Boys I've Loved Before is the story of Lara Jean, who has never openly admitted her crushes, but instead wrote each boy a letter about how she felt, sealed it, and hid it in a box under her bed. But one day Lara Jean discovers that somehow her secret box of letters has been mailed, causing all her crushes from her past to confront her about the letters: her first kiss, the boy from summer camp, even her sister's ex-boyfriend, Josh. As she learns to deal with her past loves face to face, Lara Jean discovers that something good may come out of these letters after all.
I've been wanting to read this for a long time,way before the movie came out.Then the movie came out and I said to myself I'm reading the book before watching it so this is the reason why I still haven't watched the movie. I finally got it from Overdrive so this is staying!
Cinder By Marissa Meyer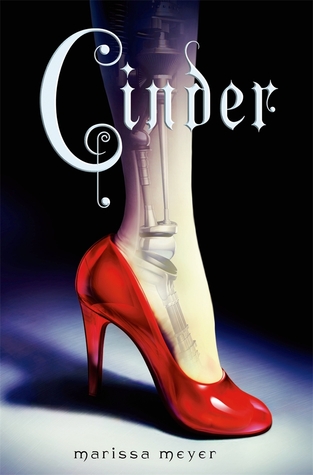 Sixteen-year-old Cinder is considered a technological mistake by most of society and a burden by her stepmother. Being cyborg does have its benefits, though: Cinder's brain interference has given her an uncanny ability to fix things (robots, hovers, her own malfunctioning parts), making her the best mechanic in New Beijing. This reputation brings Prince Kai himself to her weekly market booth, needing her to repair a broken android before the annual ball. He jokingly calls it "a matter of national security," but Cinder suspects it's more serious than he's letting on.
Although eager to impress the prince, Cinder's intentions are derailed when her younger stepsister, and only human friend, is infected with the fatal plague that's been devastating Earth for a decade. Blaming Cinder for her daughter's illness, Cinder's stepmother volunteers her body for plague research, an "honor" that no one has survived.
But it doesn't take long for the scientists to discover something unusual about their new guinea pig. Something others would kill for.
I've been wanting to read this book for years and still do! This is staying.
The DUFF by Kody Keplinger
Seventeen-year-old Bianca Piper is cynical and loyal, and she doesn't think she's the prettiest of her friends by a long shot. She's also way too smart to fall for the charms of man-slut and slimy school hottie Wesley Rush. In fact, Bianca hates him. And when he nicknames her "the Duff," she throws her Coke in his face.
But things aren't so great at home right now, and Bianca is desperate for a distraction. She ends up kissing Wesley. Worse, she likes it. Eager for escape, Bianca throws herself into a closeted enemies-with-benefits relationship with him.
Until it all goes horribly awry. It turns out Wesley isn't such a bad listener, and his life is pretty screwed up, too. Suddenly Bianca realizes with absolute horror that she's falling for the guy she thought she hated more than anyone.
This was added to my TBR mostly because I heard about the movie, but I'm not that interested in it anymore. Do you think I should give it a chance?Or should I just watch the movie or not even that. I normally try to read the book first but it doesn't interest me that much
This is going.
Champion by Marie Lu
Description for the first book because I don't want to spoil myself or you guys!
What was once the western United States is now home to the Republic, a nation perpetually at war with its neighbors. Born into an elite family in one of the Republic's wealthiest districts, fifteen-year-old June is a prodigy being groomed for success in the Republic's highest military circles. Born into the slums, fifteen-year-old Day is the country's most wanted criminal. But his motives may not be as malicious as they seem.
From very different worlds, June and Day have no reason to cross paths—until the day June's brother, Metias, is murdered and Day becomes the prime suspect. Caught in the ultimate game of cat and mouse, Day is in a race for his family's survival, while June seeks to avenge Metias's death. But in a shocking turn of events, the two uncover the truth of what has really brought them together, and the sinister lengths their country will go to keep its secrets.
I've been meaning to finish this series for years and still have only managed to read the first book. Even that I've forgotten most of the story. I'm going to reread that or read my review and finish this trilogy!
This is staying.
Books kept:3
Books removed:2
What do you think? Should I have kept the books I removed?